Organisation of the Vienna Doctoral School of Ecology and Evolution (VDSEE)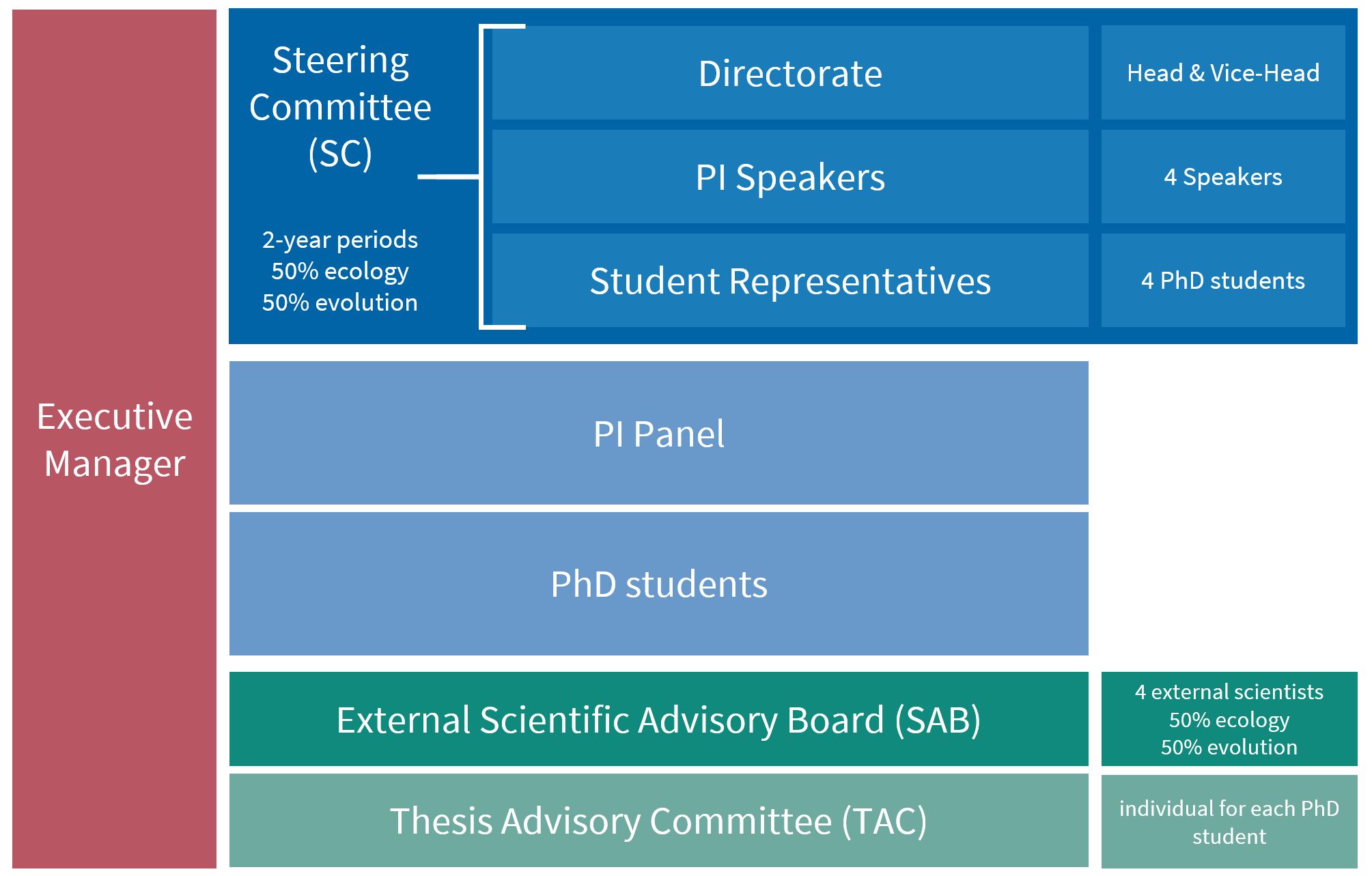 To represent the VDSEE vis-à-vis the faculty, the faculty conference and the study conference, the rectorate and to the outside world (incl. public relations).
To negotiate, oversee and manage the budget of the VDSEE.
To convene and chair the meetings of the VDSEE's bodies as outlined.
To ensure that members of the VDSEE comply with the Code of Good Practice and the Rules of Governance.
The SC is responsible for administrative and management tasks, such as the admission of PhD students, the annual budget and its distribution, and the annual VDSEE report. Other duties and responsibilities include strategic decisions concerning the future development of the VDSEE, decisions on upcoming VDSEE events, the nomination and election of the SAB, conflict resolution and the appointment of juries. The SC meets at least twice per semester.
To propose initiatives to the SC;
To give feedback on the VDSEE's strategic plans as proposed by the SC;
To nominate the Director and the Vice -Director;
To propose and to elect the SAB;
To elect the Steering Committee.
Governance
We strive for consensus on all votes in all bodies. If this is not possible, a simple majority will be used for votes. In case of absences, body members are entitled to vote, others can be authorized to vote by proxy.
The Code of Good Practice for Doctoral Schools provides guidelines for good practice that are binding for all members of the Vienna Doctoral School of Ecology and Evolution. It includes the responsibilities of the directors, supervisors and as well as the responsibilities of doctoral candidates.